POSITION PROFILE
POSITION TITLE
:           Senior Architectural Project Manager and Business Development (Registered/licensed preferred)
REPORTING TO
:             Principals
LOCATION
:                  San Francisco, CA  94108  (Downtown/Union Square area)
OUR CLIENT
: Form4 Architecture Website:
http://www.form4inc.com/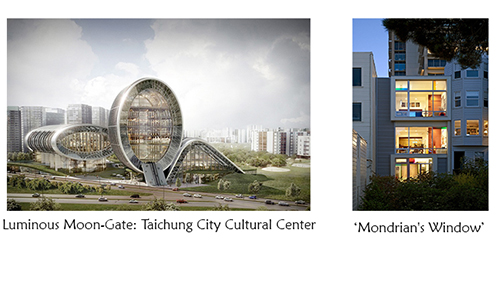 At Form4 Architecture, we strive to create architecture that is rational, empowering, and dynamic. We embrace collaboration and teamwork as the cornerstones of success, and we believe in designing welcoming environments that are fundamentally sustainable and accessible. As collaborative partners in the design process, our principals personally lead every project from concept to completion, bringing the collective wealth of years of expertise and knowledge to each client's vision. We are an established, growing and award-winning firm. Recent Awards include: Luminous Moon-Gate: Taichung City Cultural Center won the 2013 World Architecture News Civic Buildings Award in the Future Schemes category! This is our second international unbuilt award in two years. In 2012, Lyrical Seashore won an American Architecture Award. Also in 2013, we received an Award of Merit in the Gold Nugget Awards' Renovated or Restored Single House category for our project 'Mondrian's Window'. Form4 seeks a
Senior Project Manager/Architect (registered/licensed preferred)/Business Developer
to manage current Bay Area projects, while developing local, nationwide and international business, including Asia and the Middle East. This is an opportunity for someone to help expand the market focus for the firm.
This is a full time, permanent position.
SCOPE AND RESPONSIBILITIES
: We seek enthusiastic, design-oriented, independent thinkers and effective communicators for our SF office. The primary scope of this position is to manage projects, develop local and international business, and coordinate Design Competitions. Establish client relationships and maintain existing client relationships. Develop and maintain strong relationships with all outside parties involved in a project, including clients, consultants, agencies, and contractors. Identify and develop collaborative relationships with overseas architects, who can be a source of work. Although we do not expect someone to bring an existing book of business, we are interested in candidates who wish to do so.
EXPERIENCE/SKILLS REQUIRED
: Candidates should have the aptitude to perform in a variety of roles, be motivated to grow professionally, and have the following qualifications: Minimum of ten years strong architectural project management experience, managing and detailing commercial and civic projects, with working experience in schematic design through construction administration phases. Working as an architect for at least ten years licensed/registered architect preferred Strong sales experience and successful track record with civic and commercial client interaction. Experience in managing or involvement with Design Competitions from identifying appropriate opportunities, to managing the process through successful submission. Experience in identifying and developing collaborative relationships with overseas architects, who can be a source of work. Experience with the following: - Taking a lead in the production of drawings from schematic design through construction documents. - Coordinating with consulting engineers and product vendors. - Assisting with construction administration when requested. - Working with intermediate or senior level staff to review work for intent, quality, and precision. - Creating renderings, colored elevations, or other graphic documents for meetings, presentations, or submittals. Experience and interest in sustainable design. LEED Accreditation is a plus. Experience in using AutoCAD, Adobe Photoshop, InDesign and Microsoft Office Suite required. Experience using Revit is desirable. Current knowledge of professional codes, laws, computer applications, and trends. Preferred experience in project types equivalent to those that form the core of our practice. Please refer to the Form4 website project list:
http://www.form4inc.com/projects/thumbnails
ATTRIBUTES/CAPABILITIES
: Our talented team of professionals pride themselves on upholding professional integrity with a commitment to excellent service. Successful business development; excellent networking skills. Passion for architectural design. Excellent judgment skills. Ability to thrive in a team environment. Excellent verbal/written communication and organizational skills. Willingness/ability to travel internationally. Strong design, leadership, and organization skills are essential. Presentation skills are an added benefit. Ability to take direction and work independently. Ability to oversee and supervise the work of others. Ability to oversee multiple short- and long-term tasks with minimal supervision.
EDUCATION/CREDENTIALS
: Bachelor's degree in Architecture or related field required. Master's degree is preferred. Registered/licensed architect preferred.
REWARDS/BENEFITS/COMPENSATION
: Form4 offers a growing, successful, fast-paced, stimulating work environment, with flexible hours, and in-hours continuing education unit seminars. We love our work and we love to have fun. Great people and great work are what we care about! This is an opportunity to expand a sustainable international practice within an established, award-winning architecture firm. We seek a candidate who has a long-term vision of being rewarded by growing with the firm. We offer a cooperative, collaborative, design-oriented work environment with opportunities for career growth, increased responsibility, mentoring by experienced professionals, and a solid commitment to helping interns complete their IDP (Intern Development Program) requirements. Competitive salary, attractive bonus structure, and benefits such as healthcare, dental, vision, vacation, holidays, etc.
CONTACT INFORMATION:
To be considered for this opportunity, please email your resume and cover letter with Form4 in the subject line. Local candidates preferred. Resumes with a valid email address and a cover letter will receive a notification of receipt. Lisa K. Locke Locke and KEY Recruiting, Hiring and Consulting Services
We are the source of your hire power.
Mail: P.O. Box 6746, Oakland, CA  94603 Phone/Fax 510-533-2055 Email to send resume:
recruiting@lockeandkey.com
Web:
http://www.lockeandkey.com
Flexible recruiting solutions for your KEY hiring needs
LinkedIn:
http://linkedin.com/in/lisalocke
; if you would like to connect, please invite me. Keep our number for the next time you need candidates.
We help companies hire people.
2014 Design Awards
Form4 Architecture
World Architecture Festival 2014
(invited to jury presentation) Innovation Curve – Shortlist: Future Office Glass Butterfly – Shortlist: Competition Entry Sanguine Lily – Shortlist: Competition Entry Crashing Waves– Shortlist: Competition Entry
German Design Council – Iconic Design Award
Glass Butterfly – Iconic Award Winner: Corporate Interior Workday – Iconic Award Winner: Visionary Architecture
AZURE AZ Awards 2014
Luminous Moon Gate – Award of Merit: Unbuilt Concept
Gold Nugget 2014
Sanguine Lily – Grand Award: International On the Boards
Re-Thinking the Future Awards 2014
Commercial Concept
Innovation Curve – 2
nd
 Place Award
Public Building Concept
Luminous Moon Gate – 3
rd
 Place Award
Commercial Building Built
Falling Lotus Blossoms – Honorable Mention
Public Building Concept
Lyrical Seashore – Honorable Mention Glass Butterfly – Honorable Mention Sanguine Lily – Honorable Mention Crashing Waves – Honorable Mention
Interior Residential Built
Mondrian's Window – Honorable Mention
Interior Corporate Built
Workday – Honorable Mention
Architecture 256- World Top 100 Designs of 2014"
Falling Lotus Blossoms - Office Workday - Office Luminous Moon Gate - Concepts