POSITION PROFILE
POSITION TITLE
:           Superintendent/Project Manager (Construction)
REPORTING TO
:             Owner
LOCATION
:                 San Francisco, CA 94108
OUR CLIENT
:               Clayton Timbrell & Company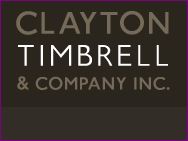 Website:
http://www.claytontimbrell.com/
Clayton Timbrell & Company is a San Francisco based General Contracting firm focusing on construction and renovation of distinct single family residences and condominiums. Our work is driven by a desire to build lasting homes, and we strive to implement enduring construction methods throughout our process. We believe that well implemented construction paired with quality design are the responsible approach to the home renovation process. Clayton Timbrell & Company has worked with recognized San Francisco architects and designers including The Wiseman Group, Butler Armsden Architects, Sutro Architects, Aleck Wilson Architects and Matthew Leverone Design. We embrace the relationships we develop with our clients and the design professionals on our projects, and we are readily available to be engaged in the project dialogue. We seek a Superintendent/Project Manager to manage whole-house renovation construction projects, including foundation replacements, significant wood framing, and replacement of all plumbing, electrical & mechanical systems. Versed in classical and contemporary design and associated architectural detailing.
This is a full-time position
SCOPE AND RESPONSIBILITIES
: Our clients are private individuals who expect high-quality workmanship and communication, and the successful candidates will have quality, sustained experience in this field. Requirements for the positions are as follows:
The position requires a person who fully understand the nature of his work, and who can pay great attention to detail during the entire project, from contract to final punch-list.
The ability to deliver the project on time and budget.
Participate in determining sequence and activity duration on schedules for proposed projects with technical expertise.​
Create and manage a determined look-ahead schedule, including pre-construction schedule.
Understand trade contractor and supplier contract scope of work, and record any Change Order requests and approvals.​ Procure materials, fixtures, etc.
Provide and verify layout, and be aware of where layouts on plans conflict with site conditions, and the ability to problem solve.
Establish the punch list process and close-out procedures with the Owner and Architect, and adhere to effective close-out.​
Perform the regular paperwork duties including tracking/distributing meeting minutes, keeping daily reports of field activity including labor, site-visits, deliveries, and other relevant information.
Ensure job safety requirements are understood and implemented by all project personnel and trade contractors, and work with the safety support personnel as a resource.​ Zero Injury on all projects is our goal.​
Maintain a positive relationship with the client throughout the project.​
EXPERIENCE/SKILLS REQUIRED
:
Minimum five years of similar experience superintending high end residential projects, with previous hands-on trade experience.
Solid experience in construction practices both classical and contemporary.
Experienced superintending/managing projects in the $2-5 million range.
Strong leadership skills and the ability to manage, delegate and mentor others, while remaining hands-on as part of the team.
Must have strong technical skills; proficiency in Microsoft Word, Excel, Project and Outlook are a must.
Entrepreneurial mindset, logical thinking, with strong problem solving skills, and good math skills.
Level-headed demeanor and ability to work well with clients and the overall team is very important.
ATTRIBUTES/CAPABILITIES
: Detail oriented, with a desire to do the right thing, not just what's convenient/easy, and confident in providing layouts. Confident and comfortable working in San Francisco, as well as capable and interested in working either on the Peninsula or Sonoma county on projects that would include ground-up construction and real grading. Articulate, polite, and respectful of others' positions and responsibilities in the project. Pleasant personality; team builder. Energetic and passionate about good construction. Consistently professional demeanor. Strong communicator, both written and verbal. Committed and loyal; strong tenure at previous positions. Candidate must be able to pass criminal background check and drug test.
EDUCATION/CREDENTIALS
: Strong references from owners, architects and subcontractors will be requested.
REWARDS/BENEFITS/COMPENSATION
: Compensation based on experience, plus phone, plus contribution towards health care. Performance bonus at the end of successful, profitable projects. Two weeks paid vacation/year.
CONTACT INFORMATION:
To be considered for this opportunity, please email your resume and cover letter with "Superintendent/PM" in the subject line. Bay area candidates only. Resumes with a valid email address and a cover letter will receive a notification of receipt. Lisa K. Locke Locke and KEY Recruiting, Hiring and Consulting Services
We are the source of your hire power.
Mail: P.O. Box 6746, Oakland, CA  94603 Phone/Fax 510-533-2055 Email to send resume:
lklocke@lockeandkey.com
Web:
http://www.lockeandkey.com
Flexible recruiting solutions for your KEY hiring needs
LinkedIn:
http://linkedin.com/in/lisalocke
; if you would like to connect, please invite me. Keep our number for the next time you need candidates.
We help companies hire people.