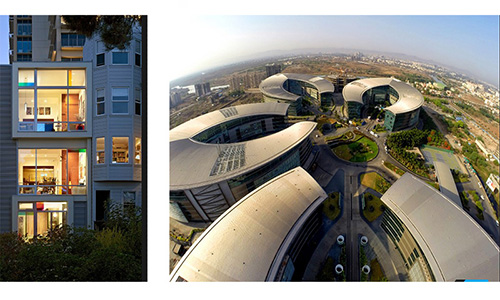 POSITION PROFILE
POSITION TITLE
:           Intermediate Design Architect
REPORTING TO
:             Design Principal
LOCATION
:                       San Francisco, CA  94108 (Downtown/Union Square area)
OUR CLIENT
:                   Form 4 Architecture Website:
http://www.Form 4inc.com/
At Form 4 Architecture, we strive to create architecture that is rational, empowering, and dynamic. We embrace collaboration and teamwork as the cornerstones of success, and we believe in designing welcoming environments that are fundamentally sustainable and accessible. As collaborative partners in the design process, our principals personally lead every project from concept to completion, bringing the collective wealth of years of expertise and knowledge to each client's vision. We are an established (1999), growing and multiple award-winning firm.
We are proud to announce that we have recently been awarded the 2017 American Prize for Architecture!
http://americanarchitectureawards.com/news/2017/04/12/form4-architecture-american-prize-for-architecture-2017/
Notable clients include: Google, Facebook, VMware, Workday, Netflix, Houzz, Zeltiq, Kitty Hawk, Kaiser Family Foundation, Charles Schwab, Irvine Company, Lennar, Hines, Sobrato Development Company, Jay Paul Company, Invesco, Trammell Crow, Sand Hill Company, TMG Partners, Swift Real Estate Partners, Santa Clara University, UC San Francisco, Western Athletic Clubs, Equinox Sports Club San Francisco, Orinda Country Club and many more. Some of our specialties are commercial/office core and shell, LEED platinum, Net Zero buildings, commercial interiors, athletic facilities, churches, mixed-use, residential, and more. Form 4 seeks an
Intermediate Design Architect
to design a wide range of projects, such as commercial, corporate campuses, civic, higher education, design competitions and more. The position is posted here: 
http://lockeandkey.com/jobs/JobOpenings/job_opening_146.php
This is a permanent, salaried, full time position with benefits.
SCOPE AND RESPONSIBILITIES
:
We realize that every interested candidate might not have all of the desired experience, but here is what we are looking for in terms of experience and skills… the more you have, the better!
Form 4 is currently engaged in a diverse range of new projects, including High Tech Office Campuses, Civic, Academic, Creative Workplaces, Design Competitions, and Custom Residences. See more at:
http://Form 4inc.com/projects/thumbnails
This is an opportunity to help an emerging design practice become one of the design leaders on the West Coast. You will work closely with the design principal, with the long term goal of being a senior project designer with increased autonomy. As an Intermediate Designer, your responsibilities include, but are not limited to: Modern architectural schematic design and presentation of assigned projects in our wide body of work. Generating innovative formal and conceptual ideas in a fast paced design studio. Develop and enrich the detail aspects of projects in design development thru construction documents. Responsible for administration and execution of design and documentation of assigned projects. Production of documents in 3D modeling, using FormZ, Rhino, Grasshopper, 3D Studio, Rendering software such as Vray or Maxwell Render, AutoCAD,  etc. Liaison with management, project team, junior designers, consultants, clients, external rendering firms and physical model making firms. Review work product with others. Contribute to the overall success of the projects by committing to utilizing best practices. Maintain project logs, notebooks, digital files and maintains solid records, including accurate timesheets. Arrange quality assurance reviews at appropriate stages in the development of the design and documentation. Assure that all deadlines are met.
EXPERIENCE/SKILLS REQUIRED
: Intermediate designer level: at least five years of architectural design experience in award quality, publication-quality, creative, modern projects. Highly computer literate. Excellent design and rendering skills in 3D modeling, using FormZ, Rhino, Grasshopper, 3D Studio, rendering software such as Vray or Maxwell Render, AutoCAD, etc. Work independently, yet in a collaborative environment, under the direction of the design principal. Ability to build trust and rapport with design principals. Ability to generate sound and innovative design concepts. Ability to generate creative ideas very quickly. Have rigorous and focused input into the design process. Excellent communication skills and command of the English language, both written and verbal. Strong writing skills. You will support philosophical design writing, on subjects such as emotional meaning, place-making and general formal design issues. Must have strong graphic skills to create presentations. Use of Photoshop, InDesign, Microsoft PowerPoint and other graphic design software. Strong organizational skills and attention to detail. Successful contributor in a high energy design team environment. Microsoft Office skills: Word, Excel, PowerPoint.
ATTRIBUTES/CAPABILITIES
: Our talented team of professionals pride themselves on upholding professional integrity with a commitment to design excellence. Descriptors of the successful candidate include: Creative. Motivated. Passionate about the design/artistic aspect of architecture. Continue to set the bar high for design. Interest and energy level to work at a high volume, busy office. Self-motivated. Have the fortitude and grace to give and receive constructive criticism. Project management skills are a plus.
EDUCATION/CREDENTIALS
: Bachelor's degree in Architecture or related field required. Master's degree is preferred. Registered/licensed is a plus; not required. LEED AP is a plus; not required.
REWARDS/BENEFITS/COMPENSATION
: Form 4 offers a growing, successful, fast-paced, stimulating work environment, and in-hours continuing education unit seminars. We love our work and we love to have fun. Great people and great work are what we care about! We offer a cooperative, collaborative, design-oriented work environment with opportunities for career growth, increased responsibility, mentoring by experienced professionals, and a solid commitment to helping interns complete their IDP (Intern Development Program) requirements. Form 4 is a place to develop a solid design reputation, with opportunity for professional growth. Competitive salary, attractive bonus structure, and benefits such as healthcare, dental, vision, vacation, holidays, life insurance, etc.
CONTACT INFORMATION:                      
To be considered for this opportunity, please email your resume and cover letter with Form 4 in the subject line. Local candidates only. Resumes with a valid email address and a cover letter will receive a notification of receipt. Lisa K. Locke Locke and KEY Recruiting, Hiring and Consulting Services We are the source of your hire power. Mail: P.O. Box 2873, Alameda, CA 94501 Phone/Fax 510-533-2055 Email to send resume:
lklocke@lockeandkey.com
Web:
http://www.lockeandkey.com
Flexible recruiting solutions for your KEY hiring needs LinkedIn: http://linkedin.com/in/lisalocke; if you would like to connect, please invite me. Keep our number for the next time you need candidates. We help companies hire people.