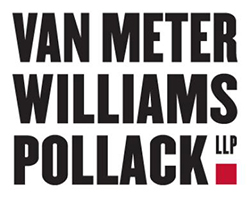 POSITION PROFILE
POSITION TITLE
:           Project Architect
REPORTING TO
:             Partners, Associates
LOCATION
:                  San Francisco, 94107 (2
nd
and Bryant street, South Park area)
OUR CLIENT
:                   Van Meter, Williams, Pollack, LLP Website:
http://www.vmwp.com
Van Meter Williams Pollack is passionate about cities and places… buildings and spaces. "
VMWP
pushes you to go a little further; to go a little greener a little denser, more urban, and to not back down in the face of political pressure."
—client testimonial
VMWP is an award-winning Architecture and Urban Design firm based in San Francisco and Denver.   We are an open and progressive office, with a variety of challenging projects and a long list of happy clients. Since our founding in 1989, Van Meter Williams Pollack's architectural work has focused on community development including mixed-use, multi-family, and affordable housing projects. Our urban design work includes Transit-Oriented Design, master planning and specific plans, and design guidelines. Beginning with a focus sustainable practices and emphasizing urban infill development, each of our projects includes an active community process, where we work together with local stakeholders in workshops, charrettes, and meetings to prioritize goals and create a future vision of their place. We are seeking dynamic individuals with well–rounded experience, who are committed to design and the environment. Please visit our web site for a detailed description of our work and philosophy. Come join our fantastic, collaborative, mission-driven team. We seek a Project Architect to manage production and coordination of schematic design, design development, construction documents, and construction administration.
This is a salaried, full time position with benefits.
The position is posted here:
www.lockeandkey.com/jobs/JobOpenings/job_opening_165.php
SCOPE AND RESPONSIBILITIES
:
Position Overview:
The Project Architect is responsible for directing projects from conceptual design, through the entitlement and permitting process, to production of contract documents, and construction.
Additional duties and responsibilities may include, but are not limited to:
Develop solutions for complex design problems, including code compliance and agency interface. Organize and direct the architectural and/or engineering team to execute the work in an orderly, timely, and coordinated manner. Direct and produce accurate work as a part of a coordinated project team, consistent with office standards for design, quality control, and production. Provide technical oversight and coordination of project activities with clients, consultants, contractors, and staff. Provide input to the design and construction schedule - communicate the technical implications of design decisions. Responsible for the development and coordination of the drawings and specifications including: program compliance; code and agency compliance; schedule commitments; project research. Coordinate specifications and drawings including consultant coordination; make independent decisions for projects and project teams. Lead construction administration for projects, and work with team on issues affecting budget, construction costs, schedule, and legal/liability related issues for the firm. Coordinate quality control processes and implement recommendations. Manage, mentor, develop junior staff.
EXPERIENCE/SKILLS REQUIRED
:
We realize that every interested candidate might not have all of the desired experience, but here is what we are looking for in terms of experience and skills… the more you have, the better!
We are seeking a Project Architect with a California Architectural License, and 7-10 years of professional, post-graduate architectural experience. Candidates must work well within a team and individually, in an interactive studio environment. Multi-family housing and mixed-use experience is desired, with two years in similar capacity. -  Strong technical knowledge of wood frame and podium construction. Knowledgeable of the entire construction process, building materials, and details. - Excellent CAD/BIM production skills are required. Strong graphic skills and competency in the following software programs are encouraged: Sketch Up, Photoshop, Illustrator, InDesign. ArchiCAD experience is a strong preference. Revit experience is a plus. - Demonstrated ability to manage a team through city entitlement/permitting processes, project time and fee schedules, technical documentation, and construction administration. - Ability to control project scope, schedule and budget. - Strong verbal and communication skills. The position requires constant communication with principals, our clients, design consultants and contractors. Supervisory/mentoring skills are desired. Possess a strong work ethic and the ability to foster a positive and effective team environment. Ambitious, well organized, comfortable with deadlines, and self-motivated.
EDUCATION/CREDENTIALS
: Bachelor's Degree in Architecture or related subject.
REWARDS/BENEFITS/COMPENSATION
: Opportunity to work on interesting projects that affect entire communities. Competitive salary. Benefits Include:
Educational Budget for professional development.
Paid licensure on completion of ARE testing.
Paid Medical and Dental Insurance.
Principal Insurance (Dental) (100% Employer Paid / Dependents paid by employee as a pre-taxed Deduction.) -Eligible on the 1st of the month following 30 days from your date of employment)
401k Retirement plan with employer contribution.
Paid Time Off plus paid holidays.
Commuter Checks paid by employee as pre-tax deduction
The office is within walking distance of BART, CalTrain, San Francisco MUNI, and the Transbay terminal and a block from the Bay Bridge entrance. Van Meter Williams Pollack is an equal opportunity employer.
TO APPLY:
Please email your resume and cover letter with VMWP in the subject line. Qualified resumes with cover letter will receive notification of receipt. Please not send your resume to the client directly. Lisa K. Locke Locke and KEY Recruiting, Hiring and Consulting Services
We are the source of your hire power.
Mail: P.O. Box 2873, Alameda, CA  94501 Phone/Fax 510-533-2055 Email to send resume/cover letter:
lklocke@lockeandkey.com
Web:
http://www.lockeandkey.com
Flexible recruiting solutions for your KEY hiring needs
LinkedIn:
http://linkedin.com/in/lisalocke
; if you would like to connect, please invite me. Keep our number for the next time you need candidates.
We help companies hire people.