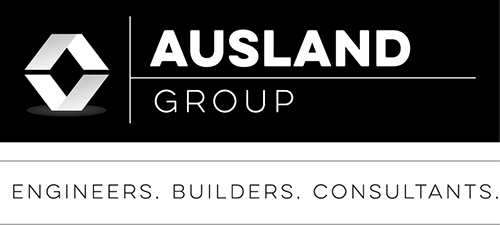 POSITION PROFILE
POSITION TITLE
:    Estimator-Construction
REPORTING TO
:     President
LOCATION
:               Grants Pass or Eugene, Oregon (Relocation Assistance Possible)
OUR CLIENT
:                       Ausland Group Website:
http://auslandgroup.com/
Ausland Group is a design-build construction and consulting company, with roots in the industry dating back to 1947. We work in both the public and private sectors,  for buildings, structures, urban places, and civil infrastructure. We have been involved in exciting projects such as: AllCare Health Headquarters (Grants Pass), Southern Oregon University – Expansion for the Performing Arts & new Headquarters for Jefferson Public Radio, and Venue 252 Event Center in Eugene and Knight Library – University of Oregon Campus. Ausland Group thrives on a strong culture that celebrates technical proficiency, fosters client advocacy and serves the community. Our core values include: creativity, resourcefulness, tenacity, empathy, and service. We seek an
Estimator
to provide oversight of the estimating process for all construction projects at Ausland.
This is a salaried, full time position with benefits.
The position is posted here:
http://www.lockeandkey.com/jobs/JobOpenings/job_opening_179.php
SCOPE AND RESPONSIBILITIES
: Position Overview: The Estimator is responsible for oversight of the estimating process for all construction projects at Ausland.  This includes the development of initial schedules, work plans, subcontracting plans, and material procurement for projects to be transitioned to the Project Management team for buyout and construction. The position will report to the President for supervision, and to the CEO for Risk Management/Final Bid Reviews.
Lead and execute estimating processes to ensure that bids/estimates are comprehensive, manage risk, and completed on-time.
Drive competitive results for estimating endeavors, with a winning attitude.
Prepare estimates at different stages of design for a variety of delivery methods (GC, D-B, and CM-GC).
Assign estimating requirements to support staff for each project, based on schedule and needs.
Coordinate technical proposal requirements with business development/marketing departments.
Develop initial project schedules and work plans, as required for strategy and value-based bidding.
Communicate project risks and approach to risks to President/CEO.
Build positive relationships and alliances with subcontractor and supplier community.
Develop scope letters with qualifications/assumptions to accompany estimates, and assist with proposal presentation.
Perform detailed quantity-takeoff, labor estimates, and work plans for self-perform scopes of work (carpentry and concrete).
Maintain & update on a quarterly basis the databases used for conceptual and hard bids within the precision.
Provide value analysis of plans & specifications including coordination, completeness, & clarity.
Actively participate in industry, client and community relations to enhance company image.
Travel to job-sites for bid-walks.
Supervise Bid Administrator if necessary.
Other duties as assigned.
This job description is a general statement of required major duties and responsibilities. It does not include other duties required, as may be assigned.
EXPERIENCE/SKILLS/ABILITIES REQUIRED
:
We realize that every interested candidate might not have all of the desired experience, but here is what we are looking for in terms of experience and skills… the more you have, the better!
10+ years experience in Commercial Building or Industrial Construction Industry.
5+ years experience in construction Cost Estimating of projects of various sizes, from $500,000 to over $10,000,000.
Ability to quickly read and understand blueprints/plans.
Thorough knowledge of building technologies and practices including Green building.
Ability to define schedules and job sequencing.
Ability to see difficult problems in the planning phase.
Strong executive presence with an ability to build relationships in a professional manner.
Team player with ability to collaborate with a wide variety of personnel.
Ability to work with a high volume of work within tight deadlines, and thrive under pressure.
Strong computer skills in MS Office, Scheduling, and Estimating software. We are willing to train in Sage Timberline Project Management software
Strong organizational and interpersonal skills.
Must possess a strong work ethic.
Attention to detail.
Consistently meets deadlines.
Excellent written and verbal communication skills.
Positive attitude with the energy to fulfill all job responsibilities with integrity and excellence.
Physical Requirements 
Ability to lift and move up to 45 lbs. occasionally.
Sitting (or driving) in a normal seated position for extended periods of time.
Reaching by extending hand(s) or arm(s) in any direction.
Finger dexterity required to manipulate objects with fingers rather than with whole hand(s) or arm(s), i.e.: using a keyboard.
Communication using the spoken word.
Ability to see within normal parameters.
Ability to hear within normal range.
Ability to move about.
EDUCATION/CREDENTIALS/LICENSES
:
Bachelor Degree in engineering, construction management, or related major.
Valid driver's license and reasonable driving record
REWARDS/BENEFITS/COMPENSATION
: Opportunity to work in a stable, professional, growing construction company with continued exposure to marquee construction projects. Benefits include competitive salary, bonus potential, Health benefits (medical, dental, vision), life and ADD insurance, HSA-Health Savings Account, PTO-Paid Time Off, Health club membership, 401k retirement plan plus employer matching, employee training, and company social events.
TO APPLY:                
Please email your resume and cover letter with AUSLAND in the subject line. Qualified resumes with cover letter will receive notification of receipt. Please not send your resume to the client directly. Lisa K. Locke Locke and KEY Recruiting, Hiring and Consulting Services
We are the source of your hire power.
Mail: P.O. Box 2873, Alameda, CA  94501 Phone/Fax 510-533-2055 Email to send resume/cover letter:
lklocke@lockeandkey.com
Web:
http://www.lockeandkey.com
Flexible recruiting solutions for your KEY hiring needs
LinkedIn:
http://linkedin.com/in/lisalocke
; if you would like to connect, please invite me. Keep our number for the next time you need candidates.
We help companies hire people.