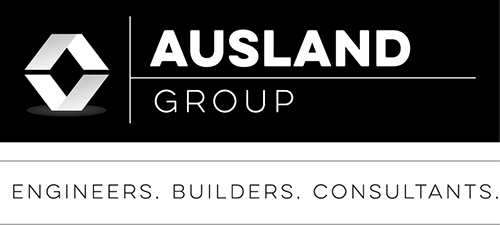 POSITION PROFILE
POSITION TITLE
:           Project Manager-Construction (commercial/civil)
REPORTING TO
:             Project Executive
LOCATION
:                       Grants Pass or Eugene, Oregon (Relocation Assistance Possible)
OUR CLIENT
:   Ausland Group Website:
http://auslandgroup.com/
Ausland Group is a design-build construction and consulting company, with roots in the industry dating back to 1947. We work in both the public and private sectors, for buildings, structures, urban places, and civil infrastructure. We have been involved in exciting projects such as: AllCare Health Headquarters (Grants Pass), Southern Oregon University – Expansion for the Performing Arts & new Headquarters for Jefferson Public Radio, and Venue 252 Event Center in Eugene and Knight Library – University of Oregon Campus. Ausland Group thrives on a strong culture that celebrates technical proficiency, fosters client advocacy and serves the community. Our core values include: creativity, resourcefulness, tenacity, empathy, and service. We seek a
Project Manager
to provide management and leadership of construction projects.
This is a salaried, full time position with benefits.
The position is posted here:
http://www.lockeandkey.com/jobs/JobOpenings/job_opening_180.php
SCOPE AND RESPONSIBILITIES
: Position Overview: It is the responsibility of the Project Manager to lead (organize, supervise and coordinate) the project and the on-site staff (daily communication with superintendents on each operating project is expected) in order to complete the work ahead of schedule, under budget and to the quality of workmanship specified. It is also the Project Manager's responsibility to serve as the AUSLAND representative with respect to the Owner/Designer/Builder team. In the performance of this function, it is the Project Manager's responsibility to protect and promote AUSLAND'S interests in all matters and to do whatever is reasonably necessary to execute the duties and responsibilities assigned which include, but are not limited to, the following.
Lead creation of work plans and CPM schedules in collaboration with estimating and other project
Manage administration of CPM schedules in collaboration with project
Inspire/lead entire project team for the most expedient production and completion of work in harmony with cost, quality and quantity
Oversee high performance/progressive production of field staff through close collaboration with
Monitor and control cost through proactive
Provide leadership to establish and maintain effective and harmonious working relationships with all those involved in the
Meet at regular intervals with the Owner and Designer to keep them current to the status/progress of the
Have a thorough knowledge and understanding of the contract documents, prime contract, and
Organize and train the on-site staff to the requirements of the project, and to assure that those individuals whose functions require the knowledge and understanding of certain documents and procedures, receive and understand that
In collaboration with estimating and project team ensure drawings and specifications are examined, prior to beginning construction, for design deficiencies, impractical details, and possible code violations. Through proper channels bring deficiencies to timely resolution.
Ensure that requisitions for subcontracts and purchase orders are prepared and submitted on a timely basis, including negotiation and drafting of agreements in collaboration with estimating
Assist site staff in the expedition and coordination of supply of materials, equipment, and labor.
See that the prescribed (or necessary) quality control measures are implemented and maintained.
Be responsible for creating and maintaining timely, orderly, and efficient project document flow [i.e.: RFIs, submittals, change orders
Manage change order process, including: estimating, pricing, narrative drafting, and negotiation.
Manage initial client, trade contractor, and supplier dispute
Protect the reputation and integrity of others through strict
Assure each project staff member understands their
Oversee implementation and ongoing compliance with project safety requirements: e.: project specific safety plans, fall protection plans, SDS documentation, etc.
To establish and maintain AUSLAND'S administrative procedures as they relate to the project, including, but not limited to:
Applications for payment – assist administration to authorize and expedite payments from Owners and to subcontractors.
Project status – work with Project Executive to ensure management is informed as to the progress of the project, its financial status and current Owner and Designer relations.
Risk management – assist administration to ensure various risk management functions: insurance, safety, labor relations and State or Federal government wage or employment regulations are met.
Forecasting – work with Project Executive to update/reconcile cost forecasts.
Changes - ensure that additional project costs are claimed, submitted, and accounted for in a timely manner.
EXPERIENCE/SKILLS REQUIRED
:
We realize that every interested candidate might not have all of the desired experience, but here is what we are looking for in terms of experience and skills… the more you have, the better!
5+ years of experience in Commercial Building or Industrial Construction Industry.
5+ years of experience in construction managing projects of various sizes, from $500,000 to over $10,000,000.
Ability to successfully perform all of the responsibilities listed above.
Strong project level supervisory and leadership
Proficiency with typical industry software, such as:
Sage Timberline
Primavera Scheduling Software
Microsoft Office Suite
Adaptability to work within various project delivery
Ability to type/key a minimum of thirty (30) words per
Proficiency in business
Ability to be flexible with changing priorities, work under pressure, meet
PHYSICAL REQUIREMENTS:
Ability to lift and move up to 45 lbs.
Sitting (or driving) in a normal seated position for extended periods of
Reaching by extending hand(s) or arm(s) in any
Finger dexterity required to manipulate objects with fingers rather than with whole hand(s) or arm(s), i.e.: using a
Communication using the spoken
Ability to see within normal
Ability to hear within normal
Ability to move about a construction site including, but not limited to: climbing ladders and scaffold, and walk over uneven
This job description is a general statement of required major duties and responsibilities. It does not include other duties required, as may be assigned.
EDUCATION/CREDENTIALS
:
Any combination of the following ideal education and experience deemed equivalent may be considered:
BS degree in construction management or civil engineering from an ACCE or ABET accredited institution, and at least five years of progressive experience in commercial construction project management.
CERTIFICATES & LICENSES:
Valid driver's license and reasonable driving record CPR/AED certificate
(within six months of hire)
30 hour OSHA training
(within six months of hire)
LEED AP or LEED training
(encouraged but not mandatory)
BIM training is encouraged
(encouraged but not mandatory)
REWARDS/BENEFITS/COMPENSATION
: Opportunity to work in a stable, professional, growing construction company with continued exposure to marquee construction projects. Benefits include competitive salary, bonus potential, Health benefits (medical, dental, vision), life and ADD insurance, HSA-Health Savings Account, PTO-Paid Time Off, Health club membership, 401k retirement plan plus employer matching, employee training, and company social events.
TO APPLY:                         
Please email your resume and cover letter with Ausland in the subject line. Qualified resumes with cover letter will receive notification of receipt. Please not send your resume to the client directly. Lisa K. Locke Locke and KEY Recruiting, Hiring and Consulting Services
We are the source of your hire power.
Mail: P.O. Box 2873, Alameda, CA  94501 Phone/Fax 510-533-2055 Email to send resume/cover letter:
lklocke@lockeandkey.com
Web:
http://www.lockeandkey.com
Flexible recruiting solutions for your KEY hiring needs
LinkedIn:
http://linkedin.com/in/lisalocke
; if you would like to connect, please invite me. Keep our number for the next time you need candidates.
We help companies hire people.