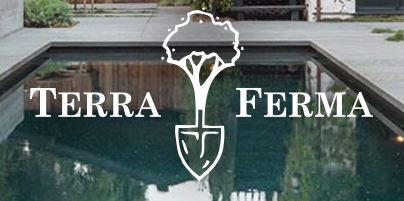 POSITION PROFILE
POSITION TITLE
:           Project Manager/Superintendent (Landscape/Construction)
REPORTING TO
:             Owner
LOCATION
:                       South San Francisco, CA 94080
OUR CLIENT
:                   Terra Ferma Landscapes Website:
http://tflandscapes.com/
Terra Ferma Landscapes (TFL) was founded by Brian Koch in May 1994. We started as a small landscape construction company on the Peninsula, and have grown into one of the Bay Area's premiere residential landscape design-build firms. We pride ourselves in providing exceptional design, elite craftsmanship and horticultural expertise to our clients through efficient project management, clear communication, and rigorous attention to detail. We work from the North Bay, up in Napa, Sonoma, and Marin counties, down through San Francisco, along the Peninsula, and into the South Bay. We have extensive experience working in San Francisco, Hillsborough, Atherton, Menlo Park, Palo Alto, Portola Valley, Larkspur, Kentfield, and Belvedere. We are proud to announce that TFL was recently awarded the California Home+Design award for landscape design:
http://www.californiahomedesign.com/house-tours/2017-design-award-winner-landscape-design/slide/16048
We seek a
Project Manager
manage multiple landscape projects ranging from $100k to over $1M in scope.
This is a salaried, full time position with benefits.
The Project Manager position is posted here:
http://www.lockeandkey.com/jobs/JobOpenings/job_opening_181.php
Additionally, Terra Ferma is looking to fill the following positions:
Fine Gardening Crew
Fine Gardening Crew Leader
Landscape Construction Crew
Landscape Foreman
Landscape Superintendent
Please spread the word if you know of anyone for any of the positions, and feel free to forward this description.
SCOPE AND RESPONSIBILITIES-Project Manager/Site Superintendent
: Position Overview: The PM will schedule, manage & complete landscape projects of up to $1.5M in scope. Define project scope, acquires bids and approve all invoices from subcontractors and vendors. Additional duties and responsibilities may include, but are not limited to:
Effectively serve our clients' needs and proactively communicate schedules and explain the process to complete projects.
Offer valuable horticultural and irrigation knowledge, and provide recommendations.
Lead small to large sized construction projects and teams, while communicating with clients and vendors regularly.
Interpret of plans and conduct site layout with crews as a crew leader.
Create estimates and proposals for work projects to include the review, calculation, and ordering of materials and supplies needed to complete the job.
Review & layout of various project elements according to the proposed landscape plans. This includes conducting layouts for patio locations, fence lines, retaining walls, tree locations, and pathway locations.
Direct crews and crew members daily, mange the schedule for projects, with a projection for backlog and service/warranty work.
Conduct site visits on projects, monitoring subs, quality and schedule. Updating designer of milestones to be aware of and that designer is engaged in the project execution to the vision laid out to the client.
Monitor and analyze the financial performance of landscape projects to ensure timeliness, profitability, and customer satisfaction.
Partner with Sales/Design team to make sure the customer experience is smooth and enjoyable. Open and clear communication between all parties with 100% ownership from start of installation process through final walk through.
EXPERIENCE/SKILLS REQUIRED-Project Manager/Site Superintendent
:
We realize that every interested candidate might not have all of the desired experience, but here is what we are looking for in terms of experience and skills… the more you have, the better!
The ideal candidate will be a self-starter who can work independently with minimal supervision and someone who has managed crews in the past.
Seven ++ years of landscape construction experience.
At least three years of Project Manager or Superintendent experience.
Ability to read plans and estimate projects.
Bilingual Spanish is a plus.
Any/all horticultural knowledge is a plus.
Strong Excel skills.
ATTRIBUTES/CAPABILITIES
: Planning, organizing and negotiating skills, business knowledge, communication skills, personal accountability, performance management and employee development, and ability to foster a respectful workplace. Ability to execute contracts, change orders and customer requested changes/additions Attention to detail; team player
EDUCATION/CREDENTIALS
: High School Diploma –College degree preferred Valid/unrestricted CA Driver's License
REWARDS/BENEFITS/COMPENSATION
: Opportunity to work on some of the bay area's finest residential landscapes and gardens. Competitive salary, plus bonus potential. Health and Dental benefits. Paid holidays. Company vehicle and gas card. Cell phone. 401k plus company contribution.
TO APPLY:                         
Please email your resume and cover letter with "Landscape" in the subject line. Qualified resumes with cover letter will receive notification of receipt. Please not send your resume to Terra Ferma directly. Lisa K. Locke Locke and KEY Recruiting, Hiring and Consulting Services
We are the source of your hire power.
Mail: P.O. Box 2873, Alameda, CA  94501 Phone/Fax 510-533-2055 Email to send resume/cover letter:
lklocke@lockeandkey.com
Web:
http://www.lockeandkey.com
Flexible recruiting solutions for your KEY hiring needs
LinkedIn:
http://linkedin.com/in/lisalocke
; if you would like to connect, please invite me. Keep our number for the next time you need candidates.
We help companies hire people.