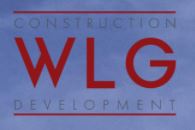 POSITION PROFILE
POSITION TITLE
:    Site Superintendent and Foreman, (High-end residential Construction)-Two positions
REPORTING TO
:     Principal
LOCATION
:         Most projects are in San Francisco, some are in North Bay, Wine Country. Office in Novato.
OUR CLIENT
:           WLG Construction and Development Website:
http://wlgdev.com/
We are General Contractors and Real Estate Developers. 
WLG  is a California licensed general contractor and property developer. Our team is dedicated to finding innovative solutions to any problem or challenge. We are a truly cloud-based company, embracing all new technologies – our mantra is "let's find the best way to do this" Thus we have changed how the construction industry currently operates. By introducing a start-up mentality as well as lean processes we yield tremendous value and profitability in what we build. Utilizing the best currently available technology we have gone beyond your typical 'beige' contractor. We seek to fill two positions:
Site Superintendent
and
Foreman
for high-end residential construction.
These are full time, salaried positions with benefits.
The position is posted here:
http://www.lockeandkey.com/jobs/JobOpenings/job_opening_183.php
Site Superintendent:
We are looking for a Site Supervisor with experience in high-end residential construction. 10+ plus years in a supervisor position in remodels or new home construction. Commercial tenant improvement experience a plus. Familiar with construction software and applications. We use Procore as our main project management tool and either MS Project or Smartsheet for scheduling
Responsibilities
Project Organization
Direct the workflow consistent with the project schedule. Communicate project priorities to field staff, subcontractors, and vendors.   Maintain a daily diary of all activities, site conditions, manage punch lists and the closeout process to the client and designers satisfaction.
Construction Operations
In collaboration with the project manager, formulate a master project schedule whilst ensuring that proper methods and sequence of installation is followed.  Ensure that subcontractors and vendors honor their commitments and that all of the installed work maintains the standard expected of the project.
Subcontractor Relations
Maintain a good working relationship with all the subcontractors. Ensure subcontractors are treated fairly, that the job site is safe and ready for them once their portion of the installation commences.
Risk Management
Maintain accurate daily documentation of who is on the site, weekly photos of current job status and communicate to the project management team any potential change orders. Identify issues early and communicate with management any potential problems.
Project Safety
Understand the companies safety program and be proactive in implementing it. Conduct weekly site safety meetings that include WLG staff who are on the site and all subcontractors. Report and document all accidents and incidents.
Construction Jobsite Foreman:
We are seeking an experienced foreman to help us oversee our project construction progress and quality control. This is a full-time position.
Responsibilities
Skills and Qualifications
Able to read construction documents and plans. Excellent communication skills with contractors, architects, engineers and city inspectors. Maintain construction schedule Construction job site management, keep the site safe and clean. Maintain the quality that is required by WLG
Job Duties
Manage subcontractors by effective scheduling, coordination and monitoring quality. Meet WLG production standards. Adhere to the master schedule, prepare a look ahead schedule weekly. Identify issues and suggest resolutions promptly. Understand the construction budget, account for labor and productivity based up that budget Schedule and coordinate all city, special inspection and engineering inspections Maintain a safe, secure and healthy work environment, conduct weekly safety meetings, enforce standards as needed Document daily activities on the site, take weekly photo's, participate in meetings as needed Coordinate daily with the project management team. Maintain a close working relationship with your assigned project manager.
Experience
We want at least 5 years of experience in residential construction. New ground up and remodel experience required.
Compensation
We offer a competitive compensation and benefits package.
ATTRIBUTES/CAPABILITIES
: We want people who embrace technology. We use Google Drive/Docs and everyone stays connected!
EDUCATION/CREDENTIALS
: Any/all construction education is a plus.
REWARDS/BENEFITS/COMPENSATION
: The opportunity to build beautiful, unique homes. Competitive salary, plus health benefits, simple IRA, PTO (paid vacation and sick time), paid holidays and a monthly stipend if you apply our advertising to your truck.
TO APPLY:
Please email your resume and cover letter with WLG in the subject line. Local candidates only. Qualified resumes with cover letter will receive notification of receipt. Please not send your resume to the WLG directly. Lisa K. Locke Locke and KEY Recruiting, Hiring and Consulting Services
We are the source of your hire power.
Mail: P.O. Box 2873, Alameda, CA  94501 Phone/Fax 510-533-2055 Email to send resume/cover letter:
lklocke@lockeandkey.com
Web:
http://www.lockeandkey.com
Flexible recruiting solutions for your KEY hiring needs
LinkedIn:
http://linkedin.com/in/lisalocke
; if you would like to connect, please invite me. Keep our number for the next time you need candidates.
We help companies hire people.