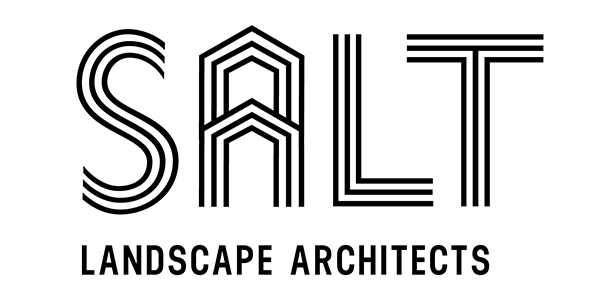 POSITION PROFILE
POSITION TITLE: Senior Landscape Designer
REPORTING TO: Principal, Allen Compton
LOCATION:  Downtown Los Angeles, 90014
OUR CLIENT: SALT Landscape Architects

Website: https://www.s-a-l-t.com/
SALT Landscape Architects is a Los Angeles-based design studio that creates enduring, engaging, and innovative landscapes at a range of scales. The firm's name, derived from "salt of the earth," reflects the grounding and site-specific nature that we strive for in all of our projects. We believe well designed landscapes should be poetic, dynamic, and evolving, as well as ecologically sensitive.  Our designs are rooted in the unique character of a site's individual spatial qualities, environment, history and context. Our spaces express the specific enduring qualities of their distinctive location, serves the needs of the users, and connects visitors to the land and environment.
We are becoming one of the "next generation" of landscape architecture firms in Los Angeles, as older firms age out and the principals retire. Architecture firms are excited about the new energy and creative thinking that we bring to the table We are excited to be working on a new commercial and maker-space project in Detroit, housing projects in Houston, and as well as a twenty five acre Buddhist retreat in Los Angeles.
Our company is small, nimble, and growing. Although most of our projects are in the Los Angeles area, we are getting increasing attention from architects and other referral sources, with projects both locally and outside of California. Our team is culturally diverse, and we thrive on creative design, open dialogue, and interesting lives outside of work. We work closely with our clients, to build relationships of trust and collaboration.
We seek a Senior Landscape Designer to join our team!
This is a full time position with benefits.
The position is posted here: 
http://www.lockeandkey.com/jobs/JobOpenings/job_opening_200.php
SCOPE AND RESPONSIBILITIES:
Position Overview:
SALT is a young and ambitious landscape practice, constantly looking for diverse design challenges for our multi-disciplinary studio
Candidates should be interested in working in a small, nimble, fast-pasted work environment. Work type includes competitions, public projects, commercial, educational, institutional, and some high-end residential. Responsibilities will range from concept design through to construction observation.
You will be responsible for a range of design tasks within the office, including, but not limited to design and design support within all phases of projects, from conceptual design through construction documentation . You will be responsible for some client and sub-consultant communication on various projects. You will be expected to develop a familiarity with Southern California plant materials. You may also be asked to assist with various marketing efforts related to proposals, the website, or social media from time to time.
Additional duties and responsibilities may include, but are not limited to:
Assist with CAD drawings for schematic design through construction documentation

Site renderings / illustrations

Materials / code research

Client / contractor / sub-contractor communication

Site analysis / evaluation

Vendor communication

Planting plans
EXPERIENCE/SKILLS REQUIRED:
The company realizes that every interested candidate might not have all of the desired experience, but here is what they are looking for in terms of experience and skills… the more you have, the better!
SALT Landscape Architects is seeking a landscape designer with two to six years of professional experience preferred. Ideally at least 3-5 years in a landscape design firm.
Interested candidates should have excellent design skills, be self-motivated, self-directed, well organized, possess strong communication skills, be a problem solver, and able to roll with the predictably unpredictable nature of a small office. Candidates should be familiar with landscape construction practices and able to communicate design intent and trouble-shoot with contractors in the field during construction.  Applicants should be familiar with Southern California plant material and irrigation strategies.
AutoCAD

Adobe Creative Suite

Rhino

Revit is a plus!
EDUCATION/CREDENTIALS:
Degree in Landscape Architecture or related field is required.
License or on path to licensure is a plus.
REWARDS/BENEFITS/COMPENSATION:
Competitive salary, health and dental benefits, paid time off, paid holidays, reimbursement for licensure exams if passed, flexible work hours, discretionary bonus potential, training and development
TO APPLY:
Please email your resume and cover letter with "Landscape" in the subject line.
Local candidates only.
Qualified resumes with cover letter will receive notification of receipt.
Please do not send your resume to SALT directly.
Lisa K. Locke
Locke and KEY Recruiting, Hiring and Consulting Services
We are the source of your hire power.
Mail: P.O. Box 2873, Alameda, CA  94501
Phone/Fax 510-533-2055
Email to send resume/cover letter: lklocke@lockeandkey.com
Web: http://www.lockeandkey.com
Flexible recruiting solutions for your KEY hiring needs
LinkedIn: http://linkedin.com/in/lisalocke; if you would like to connect, please invite me.
Keep our number for the next time you need candidates. We help companies hire people.