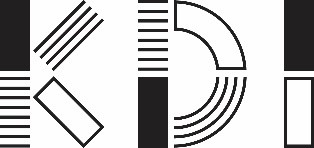 POSITION PROFILE
POSITION TITLE: Design Director, Landscape Architecture
REPORTING TO: Executive Director
LOCATION:  Los Angeles, Downtown, 90014 (near flower mart)
OUR CLIENT: Kounkuey Design Initiative

Website: https://www.kounkuey.org/
Kounkuey Design Initiative (KDI) is an international, non-profit, design and community development firm, offering landscape architecture among its many services. KDI uses design as a tool for social justice. Specifically, the firm collaborates with under-resourced communities to advance equity and activate the unrealized potential in neighborhoods and cities. This mission is accomplished through advocacy, research, planning, and built works. Often, KDI works with local residents, to transform unsafe and under-utilized places, into "Productive Public Spaces". From permanent parks, to temporary vacant lot activations, each space integrates key amenities such as community buildings, water and sanitation facilities, green infrastructure, and open spaces for recreation and exercise. KDI executes all phases of the design process.
KDI believes community-led planning is key to sustainable and equitable change, so KDI also helps residents design and implement programming that generates income, energizes culture, builds community capacity, and brings the Productive Public Spaces to life for years to come. KDI designs "with" each client, and not "for". The firm has five departments: design, planning, community, research, and operations.
KDI started when 6 students at Harvard University Graduate School of Design, developed a two-week research project in Nairobi, Kenya. That project took on a life of its own, and KDI was formed in 2010. With offices in Los Angeles, Nairobi, and Stockholm, KDI continues to grow and further its mission, with domestic and international projects. KDI has been recognized for its innovative approach to poverty alleviation by notable institutions such as The Rockefeller Foundation, UN-Habitat, The California Endowment, Ashoka Changemakers, American Express, Annenberg Alchemy, Smithsonian Institute, IDEO, Echoing Green, The Atlantic Renewal Project, and UN/Dubai and Swiss Re Foundation.
KDI is seeking a unique Design Director to lead and build the Landscape Design team in our Los Angeles office, and carry out our mission to advance equity, and activate the unrealized potential in neighborhoods and cities, in partnership with under-resourced communities facing political, social, and physical challenges.
This is a salaried, full time position with benefits.
The position is posted here: http://www.lockeandkey.com/jobs/JobOpenings/job_opening_209.php
SCOPE AND RESPONSIBILITIES:
Position Overview: The Design Director will be responsible for strengthening and growing KDI's landscape design practice; building our staff's and organization's capacity to deliver innovative, multi-faceted built projects; and expanding our reach to new communities throughout California and the U.S.
We're looking for someone with a strong interest in social justice and participatory processes; exceptional design ability; extensive experience implementing built projects; a track record as a leader who can work collaboratively, mentor staff, and carry out a vision for what design can achieve in under-resourced communities.
This is not a conventional design position; for the chosen candidate, this is an incredible opportunity to lead public park projects, shape KDI's design department, growing a team, and work extensively with communities. 
EXPERIENCE/SKILLS REQUIRED:
The company realizes that every interested candidate might not have all of the desired experience, but here is what they are looking for in terms of experience and skills… the more you have, the better!
Experience:
Eight to fifteen years practicing as a landscape architect.

Extensive experience leading design and implementation of parks, plazas, and other public open spaces.

Experience working in an award-winning design environment.

Extensive experience managing consultant teams, overseeing production of construction drawings, and leading construction administration.

Experience working with government clients and stakeholders preferred.

Experience with non-profits (as a collaborator with non-profit partners, board member, volunteer, etc) is a plus, but not required.
Talents and Skills:
A passion for creating transformative places and working collaboratively with people from all walks of life.

Exceptional design ability.

Ability to co-lead an organization in ways that inspire staff and collaborators.

Strong skills with AutoCAD, Adobe Creative Suite. (Rhino and other 3D modeling software is used)

Proficiency with detailing, redlining, and writing specifications.

Strong verbal presentation, writing, and graphic communication skills.

Willingness to travel to the Coachella Valley regularly (weekly drive during work hours), and nationally and internationally as needed. (1-2 trips to Kenya, possibly one other international trip).

Experience with budgeting and financial management.

Grant writing skills are a plus, but not required.

Written and spoken fluency in Spanish is a plus, but not required.
ATTRIBUTES/CAPABILITIES/DESCRIPTORS:
Participatory, inclusive, collaborative.
Altruistic.
Mission driven.
Respectful of self and others.
Embraces diversity in all areas of life.
Nice, happy, mature, self-aware.
EDUCATION/CREDENTIALS:
Masters in Landscape Architecture or related field preferred.
Must be a licensed landscape architect (CA license not required, but must be willing/able to become licensed in CA, if hired).
REWARDS/BENEFITS/COMPENSATION:
KDI actively seeks to create a well-balanced and responsive work environment.
We offer competitive compensation and generous paid time off, as well as benefits such as group health insurance (medical, dental, vision), disability and life insurance, flexible spending plans, commuter stipend, 401k, and opportunities for professional development and assistance with licensure.
TO APPLY:
Please email your resume and cover letter with "KDI" in the subject line.
We welcome diverse candidates from around the country; some relocation assistance may be provided.
Qualified resumes with cover letter will receive notification of receipt.
Please do not send your resume to KDI directly.
Thank you very much,
Lisa K. Locke
Locke and KEY Recruiting, Hiring and Consulting Services
We are the source of your hire power.
Mail: P.O. Box 2873, Alameda, CA  94501
Phone/Fax 510-533-2055
Email to send resume/cover letter: lklocke@lockeandkey.com
Web: http://www.lockeandkey.com
Flexible recruiting solutions for your KEY hiring needs
LinkedIn: http://linkedin.com/in/lisalocke; if you would like to connect, please invite me.
Keep our number for the next time you need candidates. We help companies hire people.