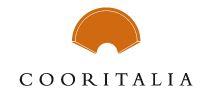 POSITION PROFILE
POSITION TITLE: Project Manager (TWO positions open) (construction industry)
REPORTING TO: Sales Department
LOCATION:  San Francisco, Design District, 94103
OUR CLIENT: CoorItalia  Website: https://www.CoorItalia .com/
Founded in 2001, CoorItalia is a growing Architectural Products supplier, based in San Francisco. It has two divisions, 1-Windows & Doors and 2-Architectural Elements.
We seek a Project Manager for each division.
1-Project Manager/Windows & Doors (PMWD): The Windows & Doors division supplies steel, bronze, aluminum and wood windows and doors for high-end residential and commercial construction projects throughout the USA. The products are custom-made in Europe for the end user.  This position requires extensive fenestration knowledge. Ideally, this person will work daily in the SF office, but also could work remotely, and must be within an hour's drive or flight to the SF office.
2-Project Manager Architectural Elements (PMAE): The Architectural Elements Division supplies architectural products in stone, clay, wood and iron for residential and commercial construction projects. The products are custom-made in Europe. The PMAE will work daily in the SF office.
CoorItalia has many years of experience in working with the client, architect, designer, artisan and builder as a team, balancing the design vision, with construction specifications. Our Mission is to seamlessly tie the client, architect, designer, artisan and builder into one, and our strength is knowing the requirements of each, so we can ensure every project's success.
Not only does CoorItalia provide materials, but we can also help develop and realize the whole project. Our success comes from listening to design inputs; understanding construction constraints; coordinating suppliers; and achieving goals within our client's budget. We are proud of working directly with the quarries. This way, we have a direct relationship with our suppliers, and we can import everything ourselves and eliminate the middlemen. Knowing the countries and the people where we source our materials from, we give each project the unique and true European craftsman touch.
Due to our continued growth, our sales team needs two dedicated Project Managers, whose primary tasks will be managing projects: from the early shop drawing phase, though manufacturing, delivery and post-installation support. You will work in a fast environment, with lots of demands on your time. We are looking for someone who thrives with energy, but can also maintain concentration, detail orientation, and accuracy, in the process.
These are salaried/exempt, full time positions, with benefits.
The position is posted here: http://www.lockeandkey.com/jobs/JobOpenings/job_opening_210.php 
SCOPE AND RESPONSIBILITIES:
Position Overview:
You will form a cohesive unit with the sales team, analyzing client requests from business development, attending meetings, contacting: vendors, builders, contractors, architects (all parties involved in the project), supporting quote preparation, and, when projects are won, following the projects through all phases, including design, production, shipping delivery and post installation support.
Our salespeople are in both northern and southern California, so there will be some day travel to either location, visiting the sales office and/or job sites.
Primary responsibilities:
Assist business development in securing project opportunities by attending meetings with architects and contractors.

Perform product presentations in our San Francisco showroom, if business development people are not available.

Perform accurate take-offs from architectural blueprints and building plans.

Interpret architectural specifications.

Assist, if required, in generating materials lists and vendor pricing requests, transfer the pricing received into a client proposal for the sales team.
Once a project is won, you will take possession of management of the project, and in collaboration with business development, you will:

Drive the architect/contractor meetings gathering final specifications.

Coordinate with our European manufacturers, for timely production of shop drawings.

Conduct careful and detailed analysis, that shop drawings provided follow client requirements

Drive submittals, redraws, and final sign-off of shop drawings.

Follow-up on manufacturing phases and change orders.

Coordinate with shipping and delivery.

Be available during delivery, installation (by others), and for on-site meetings, to anticipate issues.

Update CRM and project management software (CoorItalia uses

https://www.vtiger.com/

)

Work with accounting, to ensure timely billing and payment of vendors.

Miscellaneous additional duties and responsibilities as needed.
EXPERIENCE/SKILLS REQUIRED:
The company realizes that every interested candidate might not have all of the desired experience, and some training will be provided, but here is what they are looking for in terms of experience and skills… the more you have, the better!
Essential Skills:
Specifically for the PMWD position

: Minimum of at least two to three years of experience with Fenestration/Window and Door Construction and/or installation, etc. Must have deep technical knowledge of high-end custom windows/doors.
Understanding of construction blueprint take-off, either on screen, or printed.

Ability to uncover discrepancies and anticipate issues in client blueprints.

Ability to work quickly and accurately and maintain concentration and attention to detail.

Good Knowledge of Excel.

Experience with any CRM project management software.

 

(CoorItalia uses

https://www.vtiger.com/

for CRM and

https://www.bluebeam.com/solutions/revu

for take-offs. Any experience with these is a plus)

Superior organizational and time management skills.

Skilled at relationship-building with suppliers.

Skilled at working independently without supervision. Able to prioritize to meet deadlines and anticipate issues, bottlenecks, etc.
Plus Skills:
CAD knowledge/skills.

Construction contract experience.

Italian language spoken/written is a plus.
PERSONAL ATTRIBUTES/CHARACTERISTICS
CoorItalia is in the service business. Above all, this person must have a strong customer service orientation: polite, sense of urgency, flexible and collaborative.
Personable, outgoing, genuine, positive, helpful attitude. Enjoys/seeks human contact.
Energetic; ability to stay focused and remain current on multiple projects simultaneously.
Highly organized, with attention to detail.
Excellent communication skills, both verbal and written. Ability to present in front of people.
All construction, architectural, engineering, design, or related skills are a plus.
Ability to have flexible time schedule, to deal with European calls/correspondence (8-9 hours ahead).
EDUCATION/CREDENTIALS:
A four-year bachelor's degree, or equivalent experience, in construction management, architecture, engineering, or similar field.
REWARDS/BENEFITS/COMPENSATION:
We offer a friendly growing environment. Your salary will be experience based, and there is bonus potential based on profitability and team results. We offer medical, dental and vision insurance, paid holidays, PTO and 401k plan.
TO APPLY:
Please email your resume and cover letter with "CoorItalia" in the subject line.
Qualified resumes with cover letter will receive notification of receipt.
Please do not send your resume to CoorItalia directly.
Lisa K. Locke
Locke and KEY Recruiting, Hiring and Consulting Services
We are the source of your hire power.
Mail: P.O. Box 2873, Alameda, CA  94501
Phone/Fax 510-533-2055
Email to send resume/cover letter: lklocke@lockeandkey.com
Web: http://www.lockeandkey.com
Flexible recruiting solutions for your KEY hiring needs
LinkedIn: http://linkedin.com/in/lisalocke; if you would like to connect, please invite me.
Keep our number for the next time you need candidates. We help companies hire people.