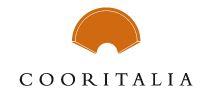 POSITION PROFILE
POSITION TITLE: (Outside) Sales Representative, Architectural Elements/Stone Division
REPORTING TO: CEO
LOCATION:  San Francisco, CA 94103 (near SF Design Center).
OUR CLIENT: CoorItalia
Website: http://stoneworks.cooritalia.com/
CoorItalia Architectural Elements Division has over a decade of experience in providing architectural products in stone, clay, wood and iron for Residential and Commercial Construction Projects.
Our Mission is to seamlessly tie Client, Architect, Designer, Artisan and Builder into one and our strength is knowing the requirements of each, so we can ensure the project's success.
Not only does CoorItalia provide materials, but it can also help develop and realize the whole project. Our success comes from listening to design inputs; understanding construction constraints; coordinating suppliers; and achieving goals within our client's budget.
Our success comes from listening to design inputs; understanding construction constraints; coordinating suppliers; and achieving goals within our client's budget. We are proud of working directly with the quarries. This way, we have a direct relationship with our suppliers, and we can import everything ourselves and eliminate the middlemen. Knowing the countries and the people where we source our materials from, we give each project the unique and true European craftsman touch.
We seek a Sales Representative to represent CoorItalia in northern California, to the architectural and design (A&D) community, to build relationships, participate in A&D events, and increase sales.
This is a salaried, full time position with benefits.
The position is posted here: http://www.lockeandkey.com/jobs/JobOpenings/job_opening_218.php
SCOPE AND RESPONSIBILITIES:
Key Responsibilities:
Increase sales through the following activities:
• Call on the professional architecture and interior designer trade.
• Drive A&E (Arch & Engineering) specifications from the architect/designer through contractor.
• Create sales presentations and sales appointments.
• Generate leads, market design services, and provide on-site consultations.
• Deliver product information, showcase new offerings, and provide training/demonstrations to A&D community.
• Plan events in collaboration with the Coorltalia main showroom.
• Prepare and present "lunch and learn" events with the A&D community.
• Effectively present information, and respond to inquiries from management and clients.
• Serve as the architectural and engineering product expert, to the A&D community in Northern California.  Engage, build relationships, create opportunities, and participate in A&D events.
• Analyze territory performance reports and develop strategic territory business plans.
• Perform on-site job inspections.
• Write project specifications.
• Develop custom and context-sensitive design solutions, while adhering to building codes and guidelines.
• Prepare project timelines, manage design projects and quality assurance.
• Procure bids and collaborate with construction-related work crews.
• Apply problem-solving skills through adaptive design solutions.
• Follow the project and be responsible from initial proposal, to the contract, production, delivery and final installation.
Additional tasks include:
• Become knowledgeable in the core business of CoorItalia and its two divisions (Architectural Elements/Stone & Windows/Doors)
• Become an expert, in the Architectural Elements/Stone division of CoorItalia.
• Maintaining and updating the internal CRM.
• Read floor plans.
• Produce take-offs.
• Produce request for proposal to the manufacturer.
• Request samples from the manufacturer.
EXPERIENCE/SKILLS REQUIRED:
The company realizes that every interested candidate might not have all of the desired experience, and some training will be provided, but here is what they are looking for in terms of experience and skills… the more you have, the better!
The ideal candidates must have a minimum of three to ten years of relevant sales work experience in the residential area of high value-added service, preferably in Architecture, Design, and Luxury premium products sector.
At least three to five years of work experience in a relevant construction and design sector, possibly followed by a reliable network.
Experienced in all aspects of planning and implementing high-end sales strategy.
Effective presentation skills in a variety of formal settings, both inside and outside the organization.
A natural negotiator who builds and maintains strong relationships with clients.
An independent thinker who can capture design ideas and is able to translate them into actual agreements.
A team player who takes the extra mile to reach excellence, with a collaborative attitude at all times.
Excellent verbal and written communication skills.
Must be willing to regularly travel to project sites around the bay area, and possibly occasional trip to Los Angeles or Italy.
PERSONAL ATTRIBUTES/CHARACTERISTICS
CoorItalia is in the service business. Above all, this person must have a strong customer service orientation: polite, sense of urgency, flexible and collaborative.
Personable, outgoing, genuine, positive, helpful attitude. Enjoys/seeks human contact.
Energetic; ability to stay focused and remain current on multiple projects simultaneously.
Highly organized, with attention to detail.
Excellent communication skills, both verbal and written. Ability to present in front of people.
All construction, architectural, engineering, design, or related skills are a plus.
Ability to have flexible time schedule, to deal with European calls/correspondence (8-9 hours ahead).
EDUCATION/CREDENTIALS:
Ideally, a bachelor degree in a field similar to construction, architecture, design or engineering.
REWARDS/BENEFITS/COMPENSATION:
We offer a friendly environment and a growing company.
Your salary will be experience based, plus commission opportunity.
We offer medical, dental and vision insurance, paid holidays, PTO and 401k plan.
TO APPLY:
Please email your resume and cover letter with "CoorItalia" in the subject line.
Qualified resumes with cover letter will receive notification of receipt.
Please do not send your resume to CoorItalia directly.
Local candidates only.
Lisa K. Locke
Locke and KEY Recruiting, Hiring and Consulting Services
We are the source of your hire power.
Mail: P.O. Box 2873, Alameda, CA  94501
Phone/Fax 510-533-2055
Email to send resume/cover letter: lklocke@lockeandkey.com
Web: http://www.lockeandkey.com
Flexible recruiting solutions for your KEY hiring needs
LinkedIn: http://linkedin.com/in/lisalocke; if you would like to connect, please invite me.
Keep our number for the next time you need candidates. We help companies hire people.