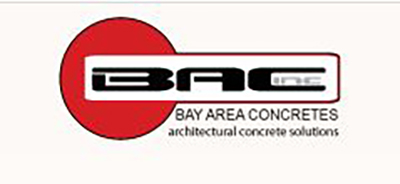 POSITION PROFILE
POSITION TITLE: Certified Payroll Specialist
REPORTING TO: Accounting Department
LOCATION:  Livermore, CA 94550
OUR CLIENT: Bay Area Concretes, Inc.
Website: https://bayareaconcretes.com
Bay Area Concretes, Inc. (BAC),a leading decorative concrete and polished concrete flooring contractor specializing, in architectural concrete installations for the commercial market. BAC has been serving the greater San Francisco bay area for over 50 years. We helped to originate colored concrete, imprinted architectural concrete, and diamond polished surfaces. Our quality oriented architectural concrete installation staff exemplifies expertise in the thousands of hours spent installing various forms of decorative and colored architectural concrete. Some of the companies and projects we have worked with are: Warriors/Chase Center, Mini Cooper Dealership, Harley Davidson, BART, SF Metreon, 49er's stadium, Stanford Shopping Center.
We seek a Certified Payroll Specialist to manage all aspects of payroll processing.
This is an hourly, full time position with benefits.
The position is posted here: http://www.lockeandkey.com/jobs/JobOpenings/job_opening_223.php
SCOPE AND RESPONSIBILITIES:
Position Overview: BAC is a union concrete contracting company. Under limited supervision, this position will work as part of the accounting/payroll team, and be responsible for accurately administering the weekly payroll process, with a primary focus on union and prevailing wage administration and oversight. This individual must demonstrate strong attention to detail, organization, and the ability to effectively prioritize, and the desire to work individually and as part of a team.
Essential Job Functions
Responsible for processing weekly payroll and prevailing wage certified payroll.
Ensure proper and accurate processing of payrolls and taxes.
Processing off-cycle payrolls, paycheck corrections/reversals and tax adjustments, collections/overpayment tracking.
Prepares labor reporting and run job cost reports for project managers
Processing special compensation and bonus checks with gross ups.
Oversee compliance with federal, state, and local tax laws and regulations related to prevailing wage and certified payroll reporting.
Ensuring the accurate processing of all mandatory and voluntary deductions as well as garnishment, liens, direct deposit requests, 401(k) loans, etc.
Audit responsibilities include reconciliation of monthly and pay period payroll reports, preliminary payroll audits, 401(k) and any other payroll related benefits with the appropriate parties.
Researching and resolution of complex payroll questions, inquiries and verifications for employment/unemployment and other payroll-related data.
Creating and analyzing regular and special reports.
Administer union dues and hours reporting to union trust funds.
Administer annual wage/fringe increases.
Ensures legal compliance in completing all paperwork including all federal, state and local laws regarding payroll administration, prevailing wage and certified reporting.
Ensures compliance with all company policies and procedures as they relate to payroll.
Analyzing current payroll policies and procedures and recommend best practices for efficiency and accuracy.
Keeps current in trends and regulations as they relate to the payroll function.
Partnering with third parties on successful resolution of payroll processes and activities.
EXPERIENCE/SKILLS REQUIRED:
The company realizes that every interested candidate might not have all of the desired experience, and some training will be provided, but here is what they are looking for in terms of experience and skills… the more you have, the better!
Qualifications and Requirements
Two+ years of payroll experience in state, and on prevailing wage and certified payroll strongly preferred.
Must possess a thorough knowledge of California state prevailing wage laws.
Proven experience as payroll/prevailing wage specialist.
Familiarity with these Software Programs is a plus:

 

LCP Tracker (https://www.lcptracker.com/), and Elations (https://www.elationsys.com/elationsys/),
Knowledge of DIR (https://www.dir.ca.gov/)
Attention to detail, time management, communication (verbal, listening, written), customer service and teamwork; as well as, honesty and integrity in dealing with confidential information.
High degree of computer proficiency in Microsoft Office programs (Excel, Word).
Ability to multitask and work independently with a high degree of confidentiality.
Knowledge of Federal and State Garnishment regulations and processing.
Willingness to work overtime as needed.
Ability to work and communicate successfully with remote teams.
Self-motivated. Driven. Ability to work independently and anticipate what's needed to move projects forward.

Spanish speaking strongly preferred

.
Essential Physical Abilities
Ability to meet highest attendance requirements.
Ability to communicate effectively, both written and verbally.
Ability to handle multiple assignments on a timely basis with a high degree of accuracy.
Ability to use personal computer, calculator, etc.
Could involve some lifting.
EDUCATION/CREDENTIALS:
Associate Degree in relevant field preferred; High School Diploma or equivalent.
REWARDS/BENEFITS/COMPENSATION:
Bay Area Concretes offer a competitive compensation package, including discretionary bonuses, vacation, family-like culture and supportive atmosphere, health benefit package, high growth and earning potential.
BAY AREA CONCRETES, INC is an Equal Opportunity Employer.
TO APPLY:
Please email your resume and cover letter with "Payroll" in the subject line.
Local candidates only.
Qualified resumes with cover letter will receive notification of receipt.
Please do not send your resume to the Bay Area Concretes directly.
Lisa K. Locke
Locke and KEY Recruiting, Hiring and Consulting Services
We are the source of your hire power.
Mail: P.O. Box 2873, Alameda, CA  94501
Phone/Fax 510-533-2055
Email to send resume/cover letter: lklocke@lockeandkey.com
Web: http://www.lockeandkey.com
Flexible recruiting solutions for your KEY hiring needs
LinkedIn: http://linkedin.com/in/lisalocke; if you would like to connect, please invite me.
Keep our number for the next time you need candidates. We help companies hire people.