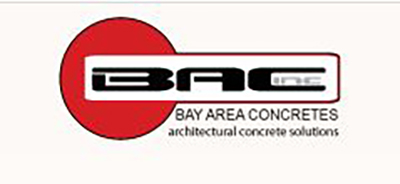 POSITION PROFILE
POSITION TITLE: Concrete Estimator (Construction)
REPORTING TO: President
LOCATION:  Livermore, CA 94550
OUR CLIENT: Bay Area Concretes, Inc.
Website: https://bayareaconcretes.com
Bay Area Concretes, Inc. (BAC),a leading union decorative concrete and polished concrete flooring contractor specializing, in architectural concrete installations for the commercial market. BAC has been serving the greater San Francisco bay area for over 50 years. We helped to originate colored concrete, imprinted architectural concrete, and diamond polished surfaces. Our quality oriented architectural concrete installation staff exemplifies expertise in the thousands of hours spent installing various forms of decorative and colored architectural concrete. Some of the companies and projects we have worked with are: Warriors/Chase Center, Cooper Dealership, Harley Davidson, Stanford University, BART, SF Metreon, 49er's stadium, Google, Apple, Facebook, Stanford Shopping Center, and many more.
We seek a Concrete Estimator to manage the overall planning and estimating activities for the concrete division, in addition to specific construction projects, including preparation, interpretation and presentation of estimates.
This is a salaried, full time position with benefits.
The position is posted here: www.lockeandkey.com/jobs/JobOpenings/job_opening_224.php
SCOPE AND RESPONSIBILITIES:
Review project plans, requirements and specifications.
Prepare accurate quantity takeoffs and materials pricing.
Coordinate job-walks (as needed).
Determine labor and construction equipment costs.
Prepare conceptual estimates.
Meet and maintain bidding and work schedules.
Submit thorough and detailed Work Orders to Operations Team.
Obtain bids from vendors and/or subcontractors as necessary.
Monitor and compare competitive trade bids.
Maintain good relationship with client base and key general contractors.
Complete other responsibilities as assigned.
EXPERIENCE/SKILLS REQUIRED:
The company realizes that every interested candidate might not have all of the desired experience, and some training will be provided, but here is what they are looking for in terms of experience and skills… the more you have, the better!
A minimum of five years of concrete related experience, including a minimum of three years of estimating (reading of plans, reading blueprints, building specifications, calculation of material, quantity take offs, construction schedules engineering design knowledge and project management experience desirable).
Historical track record of a successful range of projects while working as an estimator.
A thorough knowledge and understanding of general and subcontract documents, drawings, specifications, materials and concrete installation means and methods.
Ability to meet deadlines and plan ahead of schedule to allow for contingencies.
Ability to estimate all types of concrete projects (site work, flatwork, specialty paving).
Proficient with Microsoft Office Suite (Word, Excel, and Outlook), On Screen Takeoff (OST) software.
Strong attention to detail and communication skills for communication with internal and external stakeholders.
Ability to make accurate judgments, calculations and meet deadlines.
Self-motivated. Driven. Ability to work independently and anticipate what's needed to move projects forward.
An ability to adhere to Bay Area Concrete's safety programs, standards and policies.
EDUCATION/CREDENTIALS:
High school diploma. Any/all higher education is a plus, especially related to construction, concrete, etc.
REWARDS/BENEFITS/COMPENSATION:
Bay Area Concretes offer a competitive compensation package including bonus program, vacation, family-like culture and supportive atmosphere, health benefit package, high growth and earning potential.
BAY AREA CONCRETES, INC is an Equal Opportunity Employer.
TO APPLY:
Please email your resume and cover letter with "Estimator" in the subject line.
Local candidates only.
Qualified resumes with cover letter will receive notification of receipt.
Please do not send your resume to the Bay Area Concretes directly.
Lisa K. Locke
Locke and KEY Recruiting, Hiring and Consulting Services
We are the source of your hire power.
Mail: P.O. Box 2873, Alameda, CA  94501
Phone/Fax 510-533-2055
Email to send resume/cover letter: lklocke@lockeandkey.com
Web: http://www.lockeandkey.com
Flexible recruiting solutions for your KEY hiring needs
LinkedIn: http://linkedin.com/in/lisalocke; if you would like to connect, please invite me.
Keep our number for the next time you need candidates. We help companies hire people.