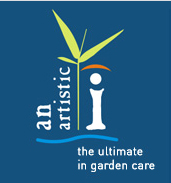 POSITION PROFILE
POSITION TITLE: Site Supervisor, Estate Landscape/Fine Garden Maintenance
REPORTING TO: Owner and Director of Operations
LOCATION:  Napa and Sonoma Counties
OUR CLIENT: an artistic i

Website: http://anartistici.com
an artistic i ("aai") is a unique landscape maintenance company founded in 2007. aai maintains beautiful and distinctive fine gardens, including multi-acre estate landscapes and wineries. These are exquisite, architecturally designed landscapes, where "mow and blow" just won't do!
Matthew McCulloch, the owner, is a design-build, licensed landscape contractor, with over twenty years of experience, having managed Korbel Champagne's winery properties, among others. aai currently manages other beautiful Napa wineries and exclusive estate projects. Matthew's extensive farming and teaching experience, and knowledge of English, Japanese and native gardens, guides his team to maintain some of the most outstanding properties in Napa and Sonoma counties.
Due to our consistent growth, we seek a Site Supervisor to manage, oversee and supervise daily crews on client properties. Ideally this is a full-time position, but we may consider someone part-time or flexible hours. Typically, we do not work weekends.
The ideal Supervisor will have strong managerial and planning skills, an ability to improve and update processes and systems, and help the company continue to grow and thrive for years to come.
We are also looking for all levels of garden/landscape maintenance crew workers, so if you know anyone interested, please have them contact us.
We work closely with Dexter Estate Landscapes, and "an artistic I" maintains many of the beautiful projects Dexter has installed. Some examples of the fine gardens we work on are shown here: https://www.dexterestatelandscapes.com/gallery
The position is posted here: http://www.lockeandkey.com/jobs/JobOpenings/job_opening_238.php
SCOPE AND RESPONSIBILITIES:
The work schedule may be flexible, depending on the candidate's location, skills, and preferences.
* Work directly with clients, and senior team members to manage crews and client accounts.
Supervise work production and efficiency of crew members, including, but not limited to: quality control, safety, daily record keeping, safety, supplies, training and job site cleanup.
Crew work includes:
Garden Maintenance
Irrigation
Soil Work
Mulch Work
Pesticide/Fertilizer application (mostly organic products)
Lawn maintenance
Planting, involving large and small plants.
Shop Work: supply and equipment management
Mowing/String Trimming
Small Power Tool/Equipment use and repair
Drive company vehicles; transport crew and supplies as needed.
EXPERIENCE/SKILLS REQUIRED:
The company realizes that every interested candidate might not have all of the desired experience, and some training will be provided, but here is what they are looking for in terms of experience and skills… the more you have, the better!
- Minimum of five years of relevant work experience in landscape, garden, winery, hospitality, estate or grounds work. High-end landscape experience is a plus.
- Minimum of three years of running crews, and project supervision/management.
- Plant/horticultural knowledge.
- Plant maintenance/gardening/installation knowledge
- Ability to read and understand architectural layout plans, construction documents, schedules, and cost reports.
- Inspiring supervisor; skilled at leading and developing employees.
- History of satisfied clients and employers. Positive attitude and professional demeanor.
- Organized and detail oriented. Patient, yet driven.
- Excellent communication skills.
- Always looking for ways to improve.
- Computer skills. MS Office skills. Excel is a plus.
- Valid California driver's license with clean driving record.
- Bilingual Spanish is a plus.
- We appreciate diversity in our inclusive workforce and company culture.
EDUCATION/CREDENTIALS:
- High School Diploma/equivalent or higher.
- All related education is a plus: landscape, horticultural, gardening, construction, business, etc.
REWARDS/BENEFITS/COMPENSATION:
- Opportunity to work directly with both the company and property owner, in beautiful surroundings, on first-class landscapes, helping them grow and flourish into works of living art.
- Competitive compensation.
- Flexible schedule.
- Bonus potential.
- Medical/dental insurance.
- Company truck.
- Paid holidays.
- Paid time off.
- Boot allowance.
- Cell phone stipend.
- Company provides: work shirts, sweatshirts, beanie, hats, gloves, safety equipment, tools, and rain gear.
- Paid employee referral program.
SAFETY/COVID-19
aai is committed to the safety of our employees, subcontractors, owners and everyone else who visits our job sites. This includes standard job site safety requirements and protocols, and any additional appropriate Covid-19 prevention tactics. The company supplies masks, gloves, sanitizer, handwashing facilities, and has other appropriate safety protocols in place.
TO APPLY:
Please email your resume and cover letter with "garden" in the subject line.
Local candidates only, Napa or Sonoma counties.
Qualified resumes with cover letter will receive notification of receipt.
Please do not send your resume to an artistic i directly.
Lisa K. Locke
Locke and KEY Recruiting, Hiring and Consulting Services
We are the source of your hire power.
Mail: P.O. Box 2873, Alameda, CA  94501
Phone/Fax 510-533-2005
Email to send resume/cover letter: lklocke@lockeandkey.com
Web: https://www.lockeandkey.com
Flexible recruiting solutions for your KEY hiring needs
LinkedIn: http://linkedin.com/in/lisalocke; if you would like to connect, please invite me.
Keep our number for the next time you need candidates. We help companies hire people.